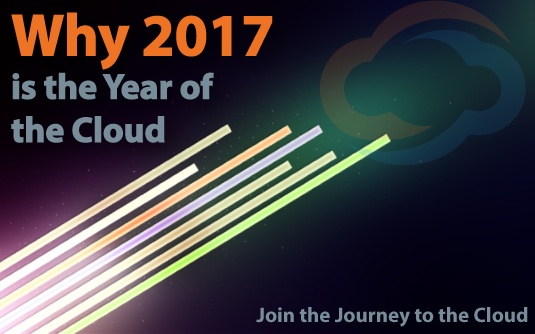 We often hear doubts about the longevity of cloud computing, with people referring to it as a "Fad" or "phase". However, most of these industry experts who oppose cloud computing, thinking it will fail, constantly ignore the fact that the cloud business model solves real world problems for realistic budgets. A disruptive technology, cloud computing isn't going away anytime soon. In fact, Cloud is just getting started!
Solving a Point-of-Pain
According to research completed by the IDC, 32% of business owners felt that their IT departments were not equipped well enough to handle the growing workloads in the cloud, compared to a much lower 27% last year.
The cloud provides an immense amount of services like storage, applications, virtual infrastructures, and much more. These amenities allow for a business to focus on its core competencies, rather than spending that immense amount of time running an IT department. Cloud services also removes the substantial investment of an onsite datacenter, enabling a business to shift in the market or stay competitive in its industry.
Scalability & Flexibility
Scalability is also imperative for businesses that experience peak seasons. When utilizing an on-premises datacenter, they do not get the benefit of lowering its costs every time they want to utilize less storage. With the cloud, businesses are able to temporarily increase, or decrease, storage as needed. The best part is, you only pay for what you use.
The cloud will facilitate the process of meeting market demands, and help you grow above competition. All allowing you to meet more customers, and increase your bottom line, for a lower cost.
Projected Exponential Growth
Worldwide public cloud services is projected to double from almost $70 billion in 2015 to over $141 billion in 2019, according to research conducted by IDC.
Cloud computing is being widely adopted by business owner across the world, and it isn't an accident. These people have found that the cloud makes sharing files easier, while increasing security of sensitive information; giving them peace of mind regarding their data backups. Overall the cloud makes peoples jobs easier, and that is why the cloud is seeing exponential growth.
The cloud also receives praise from major leaders in the technology industry such as Marc Benioff, CEO of Salesforce.com:
"If someone asks me what cloud computing is, I try not to get bogged down with definitions. I tell them that, simply put, cloud computing is a better way to run your business."
Simply put, Marc is completely correct. There are significant benefits and features of implementing the cloud, and it enables businesses to do it at much lower cost than any other solution. One of the best parts, is if you work with the right cloud service provider, your payments will not be contractual. If at some point you decide you would rather house your own data, you can easily stop funding the service.
A Trend Worth Getting Behind
2016 was the year of the cloud, and that continued success will stride through 2017, and many years to come.
So what's stopping you from experiencing the cloud? Is it that you can implement all new game-changing features that improve productivity and scalability of your business? Are you nervous that your data can be backed up in a geographically safe datacenter that provides the most amount of security in the case of a natural or man-made disaster? Does the opportunity to lower your spend on data storage scare you away? Obviously these are loaded questions, but they are meant to get you thinking realistically as to what is stopping you from taking action today.
The cloud isn't going anywhere, meaning you have the opportunity to be a part of the future. If you have realized the growth impending the implementation of the cloud, or are still teetering, contact us here at NewCloud Networks, and we'll go more in depth on a solution that is tailored to your specific business.
About the author
Logan LeClair
Logan LeClair is a Marketing Associate at NewCloud Networks.
Keywords:
2017 Cloud Technology
2017 Technology
cloud
cloud computing
Cloud Computing Growth
Cloud Networks
Cloud Service Provider
Flexibility
Scalability
Industries:
Cloud Services